Care of the Environment
Exhibiting a reverence for and a desire to live in harmony with the earth and all that exists within it, we strive to educate ourselves and others so that we may use our resources rightly, always as the good stewards that God intends us to be.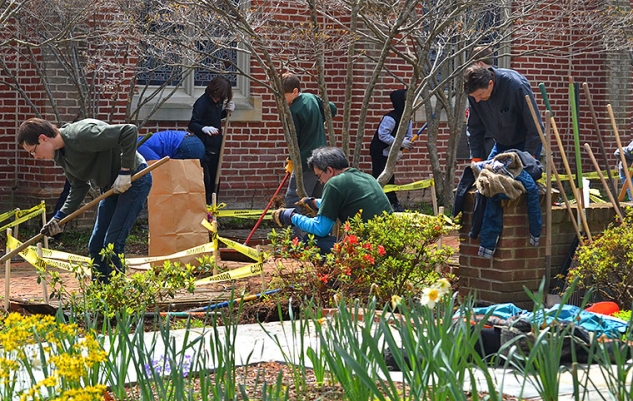 Environmental Stewardship Committee
The Environmental Stewardship Committee consists of a number of concerned and caring people who want to conserve and protect our natural world. We focus on prayer, education, and activities that help to make a difference in our parish, communities, and through the initiatives of the Diocese of Washington. The Committee meets bimonthly.
Our membership is organized into four main areas of interest: Worship, Education and Outreach, Internal Environment, and External Environment. As a result, our activities have been centered on creating additions to the Sunday Prayers of the People, writing monthly contributions to The Angelus, preparing an energy audit that was presented to the Vestry, and participating in clean-up projects in local waterways and gardening projects on the parish property. We are currently seeking more involvement at the Diocesan level.
Please join in our concern for the state of our environment and participate in our efforts to serve and honor God's creation. All are welcome.