Clergy, Staff & Vestry
Get to know our Clergy, Staff, and Vestry.
Clergy
We are pleased to announce the call of the Rev. Carol Flanagan and the Rev. Meg Ingalls as co-Interim Rectors at Christ Church, effective September 1, 2020. Carol and Meg will work in concert with each other, both having full authority as our Rectors, and each will serve in a half-time capacity.
The Rev. Carol Cole Flanagan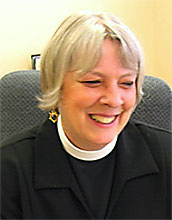 The Rev. Carol Cole Flanagan has served congregations in Michigan, Ohio, Rochester, Maryland, and Washington. She served with Bishop Chane as the Canon for Congregational Ministries, and then returned to parish ministry. She retired from St. John's, Olney, in 2014 and was interim rector at St. Barnabas', Annandale, Va.
"At the heart of my theology is the conviction that God provides for his creation through us, and that we are constantly being called and being led to advance the reign of God in all we do."
The Rev. Margaret Eileen Fowler (Meg) Ingalls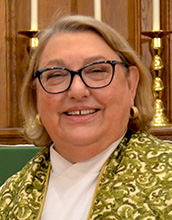 The Rev. Meg Ingalls has been a priest for 30 years, coming out of the Diocese of East Carolina and serving in the Dioceses of Virginia, Central Florida, Washington, and most recently Massachusetts. She was rector of Transfiguration, Silver Spring, from 2008-2018. Her husband, Brad Ingalls, is a retired priest who served most of his tenure in the Diocese of Maryland.
"Core values that inform my life are doing my best while honoring the past, living in the present, and planning for the future. I value loyalty, being authentic (which does not mean being uncaring), walking around 'realities' to see them from as many angles as I possibly can before diving in, and then, when it is over, letting it go. But at the head of the list is loving God and God's people and helping them do the same."
Staff
Judith Schneider, Parish Administrator
Judith serves as our Parish Administrator and is the person you will probably first speak to when calling the church office. She staffs the office Monday through Friday from 8:00 a.m. – 4:00 p.m.
Jason Kent West, Director of Music Ministry & Organist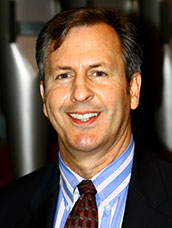 Jason serves as our organist and director of our adult and children's choirs. Originally from Bismarck, ND, Jason began studying organ at age 12 and continued his study of organ, voice and choral conducting at Westminster Choir College, Princeton, NJ, receiving a bachelor's degree in organ and voice. He has served in numerous organist/director positions and performed as an organist, singer and conductor, while also working as an IT consultant.