Christ Church Choir
The Christ Church Choir consists of women and men volunteers who lead the 11:00 a.m. Sunday service and other special services. Teens and adults are welcome to audition at any time during the year.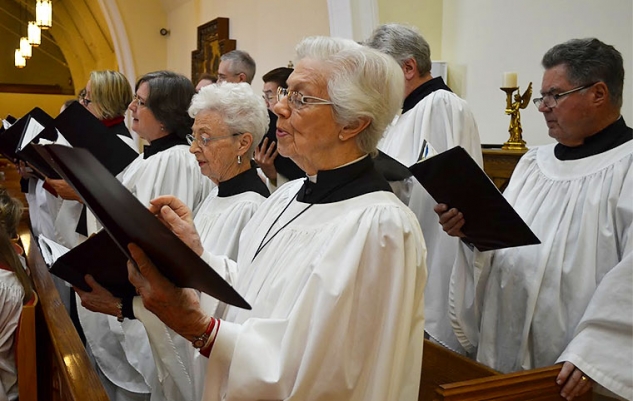 The Choir sings a challenging, traditional repertoire that draws on a range of styles and historical periods from medieval chant to recently commissioned choral compositions. In addition to leading hymns and congregational service music, we chant the Gradual Psalm and sing an Offertory Anthem and Communion Motet. We also present monthly choral settings of the communion service. Eight times a year we are privileged to offer choral settings of the Communion Service ("Mass of the Month") often a Viennese Classical Mass with strings or an a cappella masterwork of Renaissance polyphony.
Rehearsals are held Thursday evenings from 7:30 p.m. to 9:30 p.m., with a Sunday warm-up at 10:15 a.m. for the 11:00 a.m. service.