2021 Nominees for Vestry and Diocesan Delegates
The Vestry Nominating Committee announces the following candidates for Vestry positions and to serve as delegates at the annual Diocesan convention. They will be voted on following our Annual Meeting on April 25, 2021.
For Senior Warden (one-year term)
For Junior Warden (one-year term)
For Vestry Member (three-year term):
For Vestry Member (one-year term):
For Diocesan Convention Lay Delegates
For Senior Warden (one-year term)
---
Emily Pearce
Candidate Information: Emily Pearce was born in Hillsborough, North Carolina, where her family were active members of St. Matthew's Episcopal Church. She received her B.A. from Yale University in 2003 and spent several years abroad in Istanbul and Cairo where she was involved in refugee and migrant aid work. She holds an M.P.H. from UNC-Chapel Hill and currently conducts research at the National Cancer Institute. She and her family have been attending Christ Episcopal Church since 2013. She has served on the Rector's search committee, the Vestry, and several Committees devoted to improving the sustainability of Christ Episcopal School. She has also been a leader of several church initiatives including the CEC History Project, Sacred Ground, and ongoing CEC/CES community collaborations. In the fall of 2020, she volunteered to become CEC Senior Warden and is seeking re-election for a one-year term in that position.
---
For Junior Warden (one-year term)
---
Adebayo (Bayo)Laniyonu
Candidate Information: Bayo was born into the Anglican communion in Nigeria. He was baptized and confirmed at Christ Episcopal Church in Glasgow, Scotland. He attended colleges in Nigeria and Britain. He worked for the US Food and Drug Administration for more than 24 years before his recent retirement in 2021 to take up a position with a Pharmaceutical company as Senior Vice President for Nonclinical Development. He is married with children and resides in Derwood, Maryland. Bayo is still a work in progress and God has not finished with him.
---
For Vestry Member (three-year term)
---
Victor Ban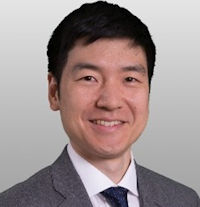 Candidate Information: Having joined the vestry in early December 2020 to fill a temporary vacancy, I began my service with some trepidation, aware that the church was in the midst of confronting a series of critical challenges. I decided early on to focus on the school. Alongside other members of the vestry and now the Transition Advisory Group, I have been gathering data, meeting with administrators, and learning everything I can about the school's finances and governance. It has been hard work, but I have enjoyed the opportunity to serve. If elected, I would continue to draw upon my legal training and affinity for spreadsheets (I was a management consultant before taking up international trade law) to help the church and school navigate this critical period and forge a more sustainable partnership based on collaboration and transparency. Over time, I would hope to contribute in broader ways to the fabric of our communal life. I want to help the church bless others as it has my family over the past six years—through its children's ministry, contemplative worship, heart for social and environmental justice, and openness to inquiry and learning. This is a special community. Through prayer and fellowship, we can discern together where God is calling us next.
---
Margaret (Peggy) Gilliam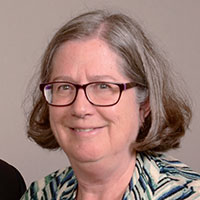 Candidate Information: A member since 2007, I am a member of the choir, and served on the Vestry from 2013-2018. I am a retired health policy analyst with experience in policy, planning, program development, budget, and management of Federal mental health and substance abuse programs as well as broader health policy issues. There are several areas that have particularly impressed me at Christ Church, and that I believe should be preserved and enhanced. Christ Church makes an effort to maintain contact with people who, because of age, illness, or other condition may not be able to participate actively but who need the church's attention and ministry. Christ Church's music program has been a treasure that will, I hope, be preserved. There is a welcoming philosophy that seems to permeate Christ Church. I am also impressed with the many activities that reach out to serve community needs outside the Church.
---
Bryant Trost
Candidate Information: Bryant, his wife Amy and their son Victor started attending Christ Episcopal Church in 2016 when they were transferred here for Bryant's final tour in the Navy. In the Navy, Bryant commanded a destroyer and was a strategic planner. Following retirement from the Navy in 2019, Bryant started attending the University of Maryland School of Nursing and will become a Registered Nurse sometime this summer. Bryant joined the Vestry on an interim basis in November and was part of the team that analyzed options to maintain Christ Episcopal School as a mission of the church. As a member of the Vestry, Bryant hopes to continue work aligning the church and school and to help the church to have the most positive impact possible for parishioners and the Rockville community.
---
For Vestry Member (one-year term)
---
Michelle Kang
Candidate Information: I am honored to potentially have the opportunity to serve Christ Episcopal Church as a member of the Vestry. My family (husband, Hans Ackerman and sons, Isaac, Asher and Noah) joined CEC five years ago and we have been grateful to be part of a church that seeks to share the love of Christ through caring for each other and the community around us. We have loved the music, services and the projects we do together on Serving Others Sunday. In recent years, I have gained an appreciation for the inextricable connection of CES and CEC through service on the school board and on the shared workgroup between church and school. With my background in business and education, I hope to be able to help navigate this period of transition for church and school. I feel that there is so much opportunity ahead for our shared community and I look forward to helping rebuild and renew connections between families and staff at the school and the parishioners and leadership of CEC.
---
Henry Mulzac
Candidate Information: Henry has been attending Christ Episcopal Church since 2004. He has served, on the Welcoming & Communications Committee, as Webmaster 2009-2011, the Vestry–2009-2012, Seminarian Lay Committee 2013, as Diocesan Delegate 2016, 2017, Diocesan-Alternate 2014, and the Ad-hoc Streaming Ministry for our Shut-out Parishioners during the pandemic of 2020.

I was born in Brooklyn, NY, but later with Karen, we raised our family in Westchester County attending St. Luke's Episcopal Church in Katonah, NY. I am a lifelong Anglican whose Huguenot prisoner ancestor, escaped a shipwreck forever to be marooned in the Caribbean. The 'Greatest generation' was ultimately my family's calling to America. I am retired, a former NYPD Detective and forensic entomologist present during the WTC attacks on 9/11. After moving to Rockville in 2002, I spent over a decade in Government service for the Office of Inspector General whose mandate is to detect waste, fraud and abuse while fomenting economy, efficiency, and effectiveness in the agencies that I worked, the Peace Corps and last, the Department of Defense.

CEC has been for many who walk through our doors, their Church away from where they call home. And whether they choose to stay in the area or not, our brothers and our sisters in Christ, will always be welcome here. There is work yet for me to do, to help get us through the challenging but bright future ahead. With everyone's support, we can, and we will!
---
For Diocesan Convention Lay Delegates
---
Kennerly Chapman (Lay Delegate)
Candidate Information: I grew up in Seattle and at a young age accepted the Lord into my life. Our family began attending Christ Church about nineteen years ago. One daughter attended middle school at CEC and both daughters later became acolytes where they served for 5 years. I am an LLEM , recently served on Vestry for one year, was the Vestry clerk during that time and lead a chapel service once a month at Collingwood Nursing Home. I was a delegate to convention last year.

Current secular position: Deputy Director, Operations at the Food and Drug Administration (FDA) Center for Drug Evaluation & Research, Office of Compliance

Goals for Christ Church: The Diocese of Washington strives to "engage a changing world with an enduring faith in Jesus Christ." We live in a culture that shares through social media, recipes, travel experiences and sports—to name a few. We need to continue to share our spiritual experiences in a thoughtful and appropriate way; to show our community at large that we care for them as individuals; to partner and collaborate with those around us and encourage them to find a home at Christ Church. If selected as a delegate, I would like to work with our leadership and the parish to help grow and nurture the parish community through these challenging times knowing that the Lord is here to sustain us. I look forward to representing you as a delegate to the convention. Thank you for your consideration.
---
Emily Correll (Lay Delegate)
Candidate Information: Emily has attended Christ Church since 2005. She is a former librarian who is retired from Montgomery History. During her time at Christ Church she has been involved with the Outreach Committee, ESOL Class, Coffee Hour, Loaves and Fishes, and Fellowship. She serves as a lay reader and has just completed her first year on Vestry.

Goals for Christ Church: Keep us as a vibrant, growing Christian community with thriving programs for children and youth, an inspiring music program to aid our worship, and cooperative outreach programs that will help God's people. I would also like us to reach out more in the community to grow our membership. I would like to see a workable relationship between the church and school which includes the stabilization of finances of both. I would like to have a new rector to lead us as soon as possible.
---
John R. Gregory (Jack) (Lay Delegate)
Candidate Information: I was baptized in the Episcopal Church, confirmed with a slap in the Episcopal Church, married in the Episcopal Church and have attended Christ Episcopal Church since we moved to Rockville in 2005. I am married to Delia McCormick and have three sons and three grandchildren. Since joining Christ Episcopal I have served a term on the vestry, participated in several ministries, including Adult Christian Formation and Newcomers/ Welcomers Committee.
Professionally, I worked on Capitol Hill for fourteen years, was a government relations counselor for fourteen years, and have worked with Delia and my son, James, as a residential real estate agent for the last fifteen years.
Goals for Christ Church: To work for the continued vitality of the Church in a post-Covid-19 world.
---
Laurel Pepper (Alternate Lay Convention Delegate)
Candidate Information: Laurel has attended Christ Church since 2017. She has been an active member of the St. Francis Flock. Laurel is currently an attorney at the U.S. Department of Labor. Her goal for Christ Church is stability after a very transitional period.