성공회 워싱턴 한인교회 - Korean Congregation
저희 한인 교회를 소개합니다. 저희 한인 교회는 이곳 크라이스트 교회에서 약 2년 전에 시작되었습니다. 우리는 예수 그리스도를 따라 맑고 따듯한 마음과 겸손하고 신실한 자세로 서로를 배려하고 존중하는 가운데 세상에 복음을 전파고, 주님의 사랑을 나누고,
세상의 평화를 위하여 기도하며 크리스천으로 살고 있습니다.
Washington Korean Christ Episcopal Church was founded in 2011. We are a community of congregations and individuals in covenant with God and one another. We commit ourselves to carrying forward God's work of salvation through Jesus Christ as we build up the Body of Christ, strengthen one another for Christ's mission, and strive for justice and peace within the church and the world.
예배 및 기도 모임 안내
Worship Services & Events
주일 ~ Sunday
1:00 pm - 감사성찬예배(미사) (Holy Eucharist)
수요일 ~ Wednesday
8:00 pm - 성경공부 및 기도모임 (Bible Study & Prayer)
교회 주소 (address):
109 South Washington Street
Rockville, MD 20850
한인선교 활동
Korean Ministries
영성과 기도 훈련학교 ~ Spiritual & prayer training school
성경학교 ~ Bible class
렉시오디비나와 향심기도 ~ Lectio Divina & Centering Prayer
청소년 활동 ~ Youth Programs

자녀와 부모가 함께 하는 테니스교실 ~ Youth Tennis class
청소년 농구교실 ~ Youth Basketball class
청소년 찬양 활동 ~ Youth Praise Team
청소년 봉사 활동 ~ Youth Outreach
청소년 성경교실 ~ Youth Bible Study, Youth Christian Formation Activities

○친교활동 ~ Fellowship & Koinona
지역사회 선교 ~ Outreach

양로원 방문 봉사 및 홈리스 (Homeless) 방문 봉사

영적 돌봄 ~ Pastoral Care
연락처
Contact Us
주임신부 ~ Priest
최상석(아타나시오, Athanasius Choi)
휴대폰 (cell phone): 240-731-5420
Email 주소: urilife@hanmail.net | athanasiuschoi@gmail.com
블로그 (blog): blog.daum.net/urilife
혹은 한글 검색어 ☞ 성공회 워싱턴 한인교회
한국 성공회 (Korean Episcopal Church)
www.skh.or.kr
미국 성공회 워싱턴 교구 (Washington Diocese)
www.edow.org
교회 주소 (address):
109 South Washington Street, Rockville, MD 20850
사진
Pictures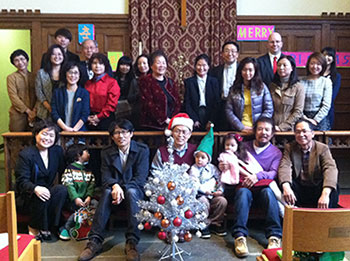 성탄절 예배 후 (After 2013 Christmas Worship)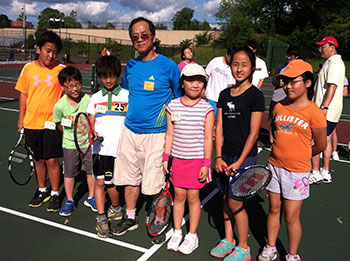 테니스교실 (2013 Tennis Class)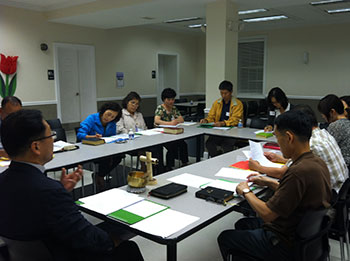 성경공부 (Spiritual School)