Christ Church Choristers
Girls and boys in grades 3 - 8 are invited to join the Choristers in leading the 9:00 a.m. worship service. No previous musical background is required. Instruction is based on the curriculum of the Royal School of Church Music.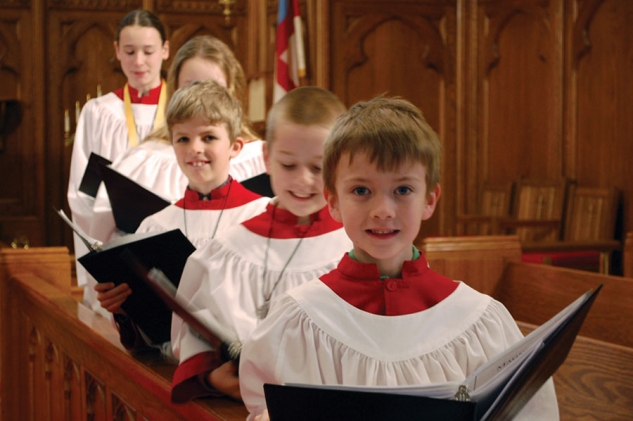 The Choristers' regular participation in leading liturgical worship is a fantastic experience of ritual and spirituality, as well as an excellent foundation in vocal production and music reading.
Rehearsals are held Thursdays from 4:30 p.m. to 5:30 p.m. On the first Sunday of the month, Choristers sing at both the 9:00 a.m. and 11:00 a.m. services. On the second, third and fourth Sundays of the month, they sing at the 9:00 a.m. service only. Sunday warm-ups are at 8:25 a.m. for the 9:00 a.m.